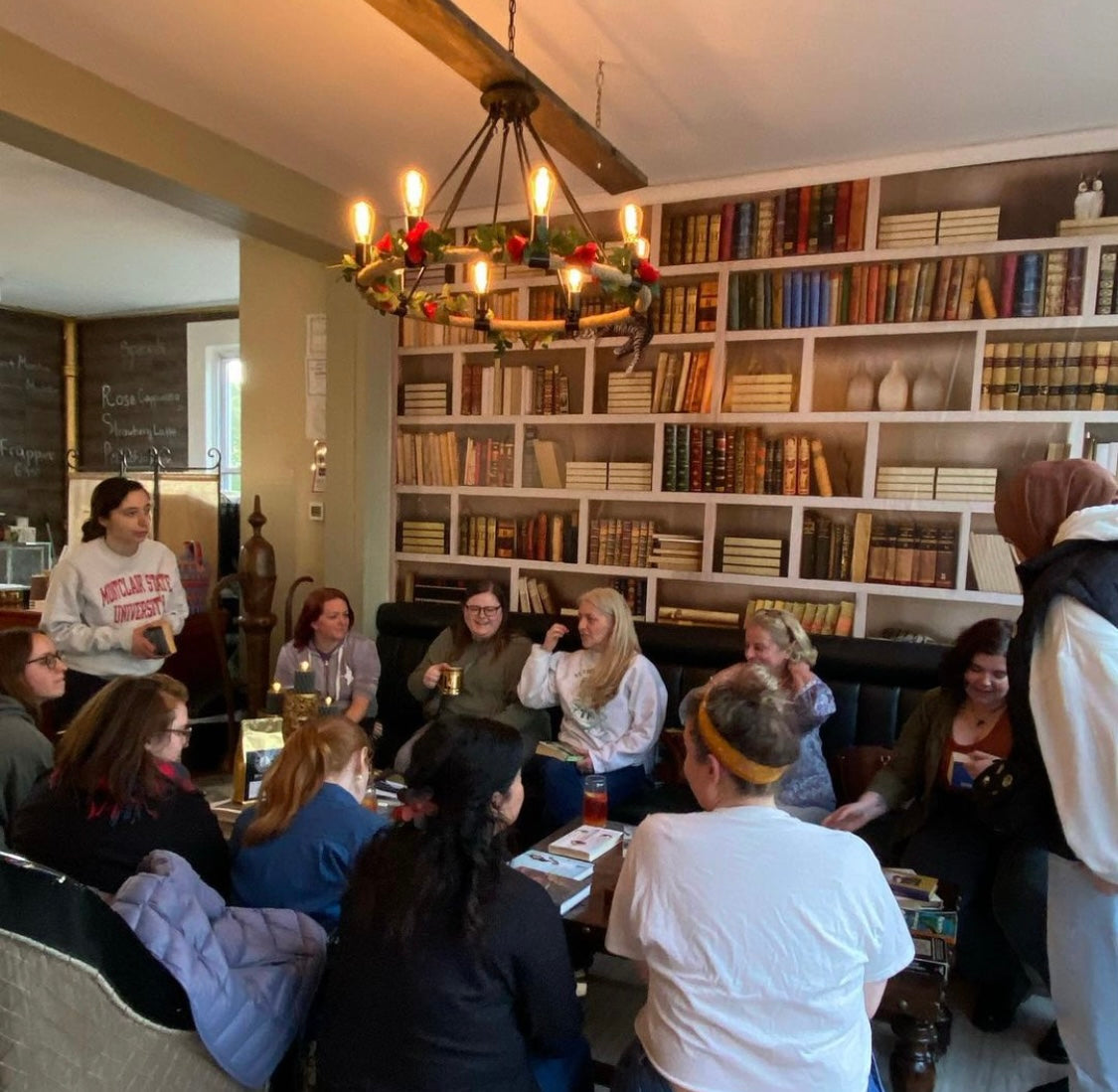 UPCOMING EVENTS
SEPTEMBER 7TH, 2023
6:00 PM
End of Summer Plant Swap
Join us for a delightful plant exchange as we bid farewell to summer! Are your indoor plants not thriving as you hoped? Do some of your green companions long for a sunnier spot? Bring those plants along to our Plant Swap, and leave with something new and exciting to nurture in your space !
_____________________
SEPTEMBER 8TH, 2023
5:00 PM - 8:00 PM
Live Performance
Join us for a mesmerizing live performance featuring the incredibly talented Riordan D'Lasnow. Immerse yourself in a musical journey that transcends boundaries and captivates hearts!
_____________________
SEPTEMBER 21ST, 2023
6:15 PM
Book Swap
Bring a book, give a book, meet new friends, and enjoy some coffee! Hosted By Boonton Book Swap (@boontonbookswap)
_____________________
OCTOBER 6TH, 2023
6:00 PM - 8:00 PM
First Friday
Join us for tarot readings with Alchemist Rose Tarot, special drinks, free scary books, trick or treats and so much more ! Come in with your Halloween spirit and costume for extra fun!!
_____________________
OCTOBER 11TH, 2023
4:00 PM
Philosophy Workshop
Are you fascinated by the timeless questions that have shaped human thought for centuries? Join us for an engaging and thought-provoking philosophy workshop led by the professor and author, Ken Shoulder.
SPILL THE BEANS!
Let's hear those reviews.
⭐ ⭐ ⭐ ⭐ ⭐
"Amazing coffee and great atmosphere. I have tried their Peanut Butter Latte and their Salted Caramel Latte! Both were outstanding. Staff is very nice and pleasant as well." - Andrew B.
⭐ ⭐ ⭐ ⭐ ⭐
"Great place to hang out and enjoy great coffee and health drinks.
The owner Alex is very knowledgeable and friendly
Check it out" - Sushee T.
⭐ ⭐ ⭐ ⭐ ⭐
"Not only is this little coffee shop warm, inviting and comfy, but the coffee is primo! Their coffee is bourbon barrel aged and absolutely the best cup of Java in this area. I am an incredibly picky, and dare I say, connoisseur of good coffee. This is delicious. You need to try the lavender latte...heaven. They also have a couple of off-menu coffees... ask them - you won't be disappointed." - Glory C.