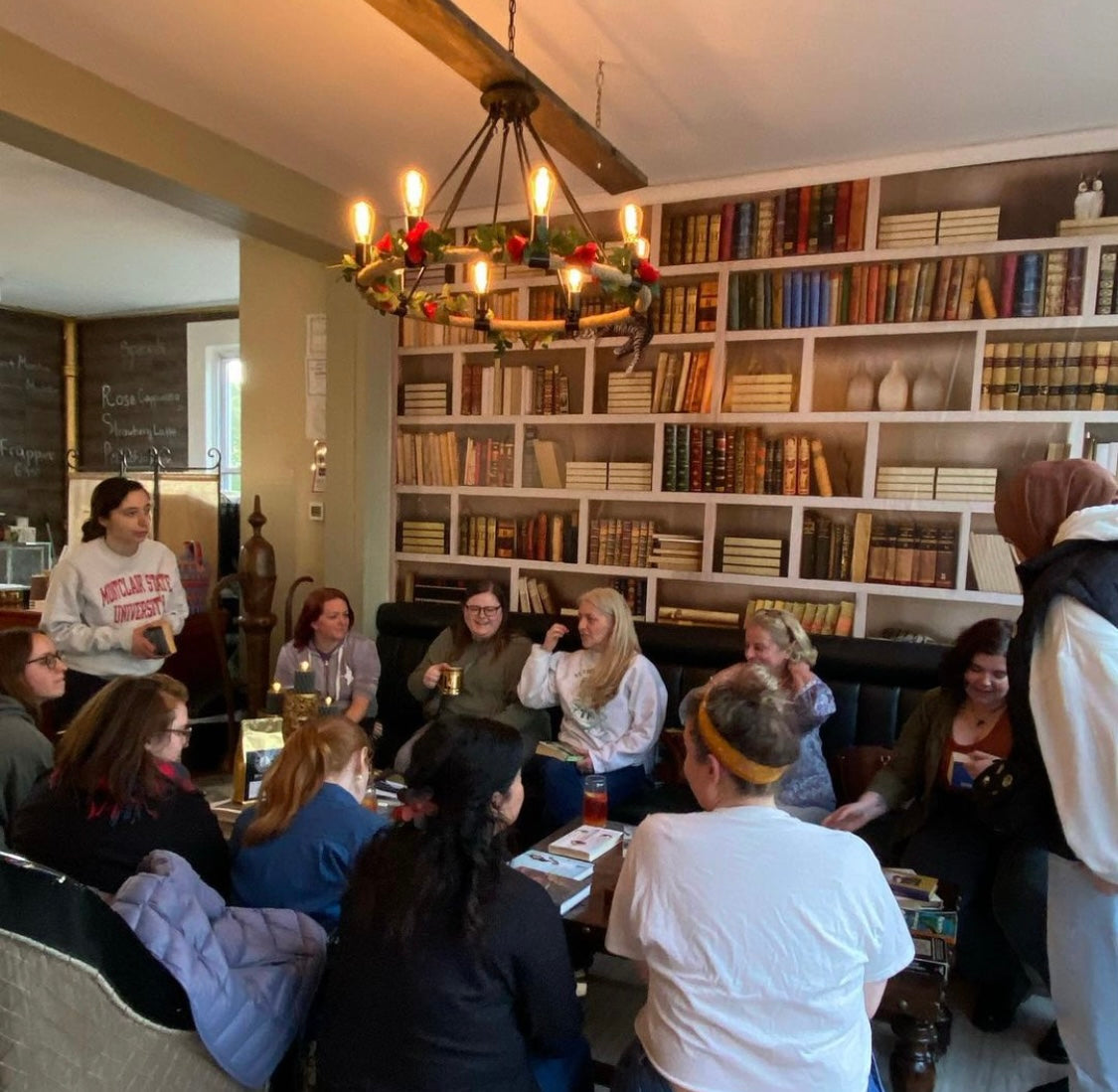 UPCOMING EVENTS
December 1st, 2023
5:00 PM to 8:00 PM
First Friday 
Ciera's Tarot Reading Kelly's Chance Baked Goods & Live Music by Acoustic Brew 
Join us for a magical evening on the first Friday of December! Experience the mystical world of tarot readings with Ciera, a skilled tarot reader who will unveil insights into your past, present, and future. 
To complement the mystical atmosphere, We have Kelly's Chance enchanting baked goods and a live music performance that will captivate your senses. Immerse yourself in the soulful melodies and let your taste buds and music elevate your spirits.
_____________________
December 7th, 2023
6:30 PM to 8:00 PM
Sip and Paint Christmas Ornament
Embark on a fun painting adventure with Urban Gypsy Arts! Join us for a delightful evening of creativity and relaxation at our Sip and Paint Christmas ornaments event. Unleash your artistic flair while sipping your favorite beverages. The ticket includes ornaments, an easel, paint, brushes, a free beverage from the cafe, and light snacks. This is a BYOB event, highly encouraged to bring some WINE! Approx 90 min
_____________________
December 10th, 2023
12:00 PM to 2:00 PM
BYOB Charcuterie Class
Join us for a delightful evening of culinary creativity and socializing at our BYOB Charcuterie Class! Get ready to craft your own masterpiece of flavors with expert guidance and the freedom to bring your favorite bottle of wine or beer.
SPILL THE BEANS!
Let's hear those reviews.
⭐ ⭐ ⭐ ⭐ ⭐
"Amazing coffee and great atmosphere. I have tried their Peanut Butter Latte and their Salted Caramel Latte! Both were outstanding. Staff is very nice and pleasant as well." - Andrew B.
⭐ ⭐ ⭐ ⭐ ⭐
"Great place to hang out and enjoy great coffee and health drinks.
The owner Alex is very knowledgeable and friendly
Check it out" - Sushee T.
⭐ ⭐ ⭐ ⭐ ⭐
"Not only is this little coffee shop warm, inviting and comfy, but the coffee is primo! Their coffee is bourbon barrel aged and absolutely the best cup of Java in this area. I am an incredibly picky, and dare I say, connoisseur of good coffee. This is delicious. You need to try the lavender latte...heaven. They also have a couple of off-menu coffees... ask them - you won't be disappointed." - Glory C.