Regular price
Sale price
$29.95
Unit price
per
Sale
Sold out
Limited Edition Bourbon Aged Coffee is hand selected single origin coffee, aged in 6 year Texas Bourbon Barrel which resulted in a truly exceptional taste with Bourbon flavors and smooth velvety finish with low acidity.
Our Bourbon Barrel Aged coffee is roasted to a Medium roast level just before we ship it, to accentuate the flavors.
The best coffee is often found in the world's most remote locations. At JavaSmugglers, we pride ourselves in the ability to smuggle the most delicious coffees from all around the world and share our passion with you by delivering the highest quality coffee to your door.
SHARE WITH FRIENDS
View full details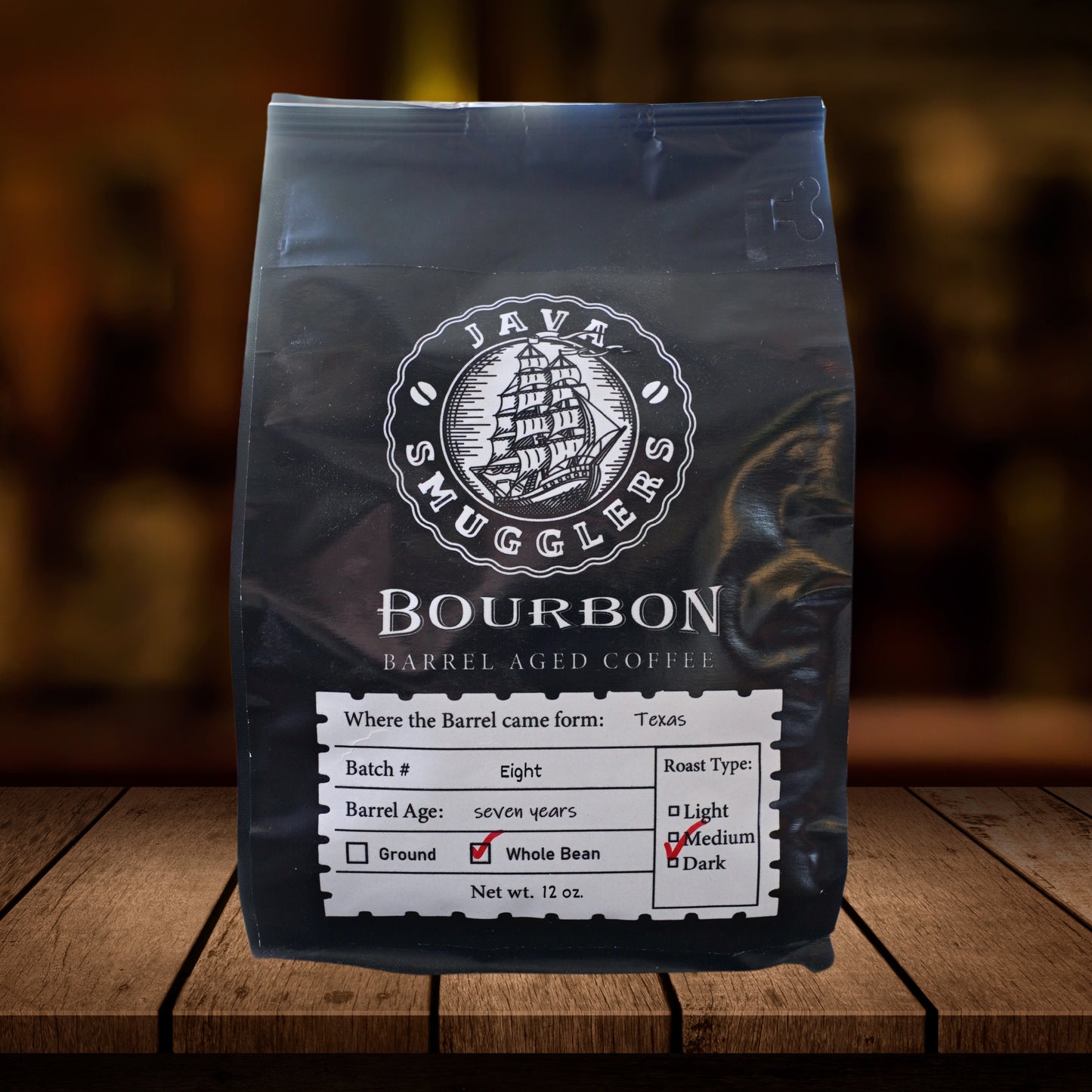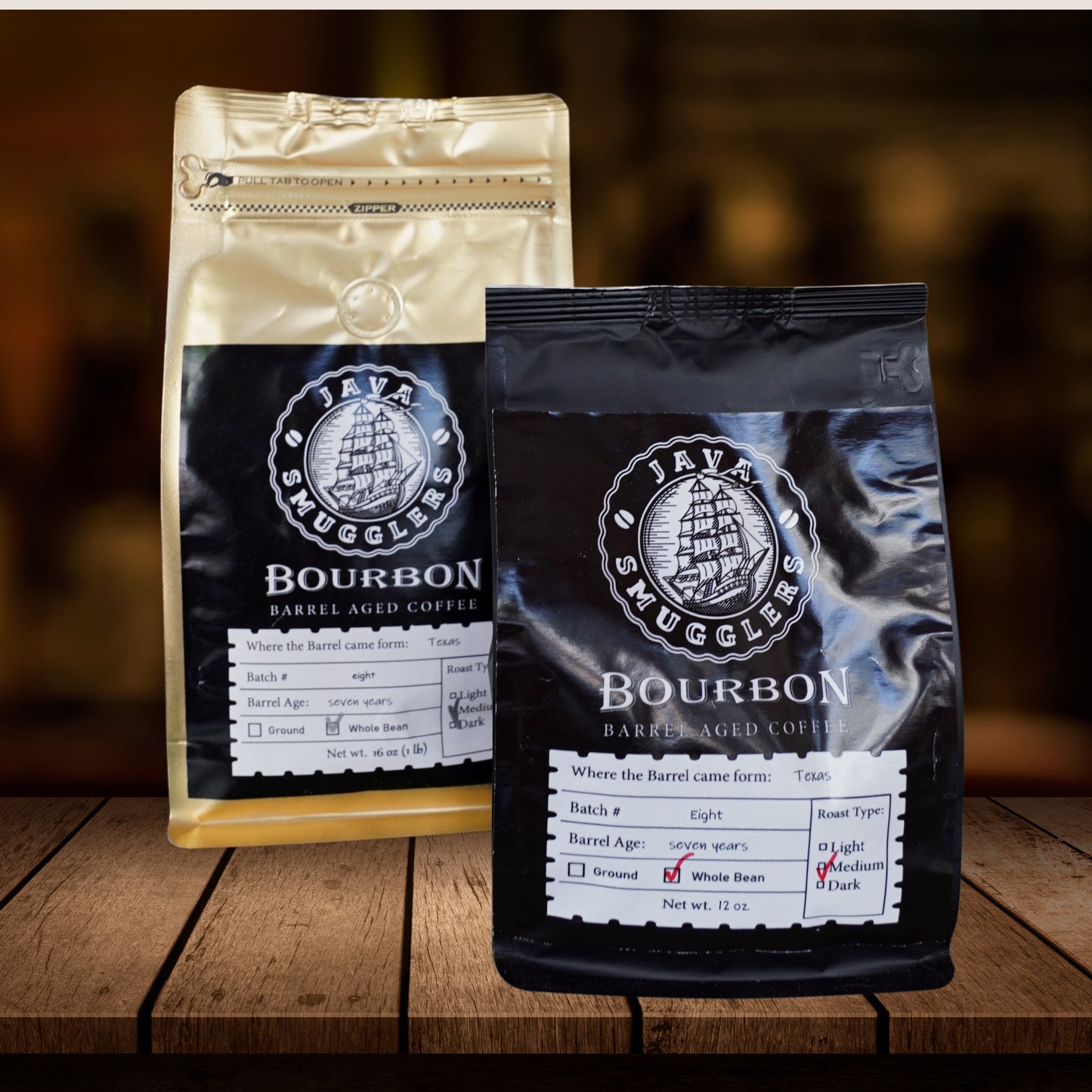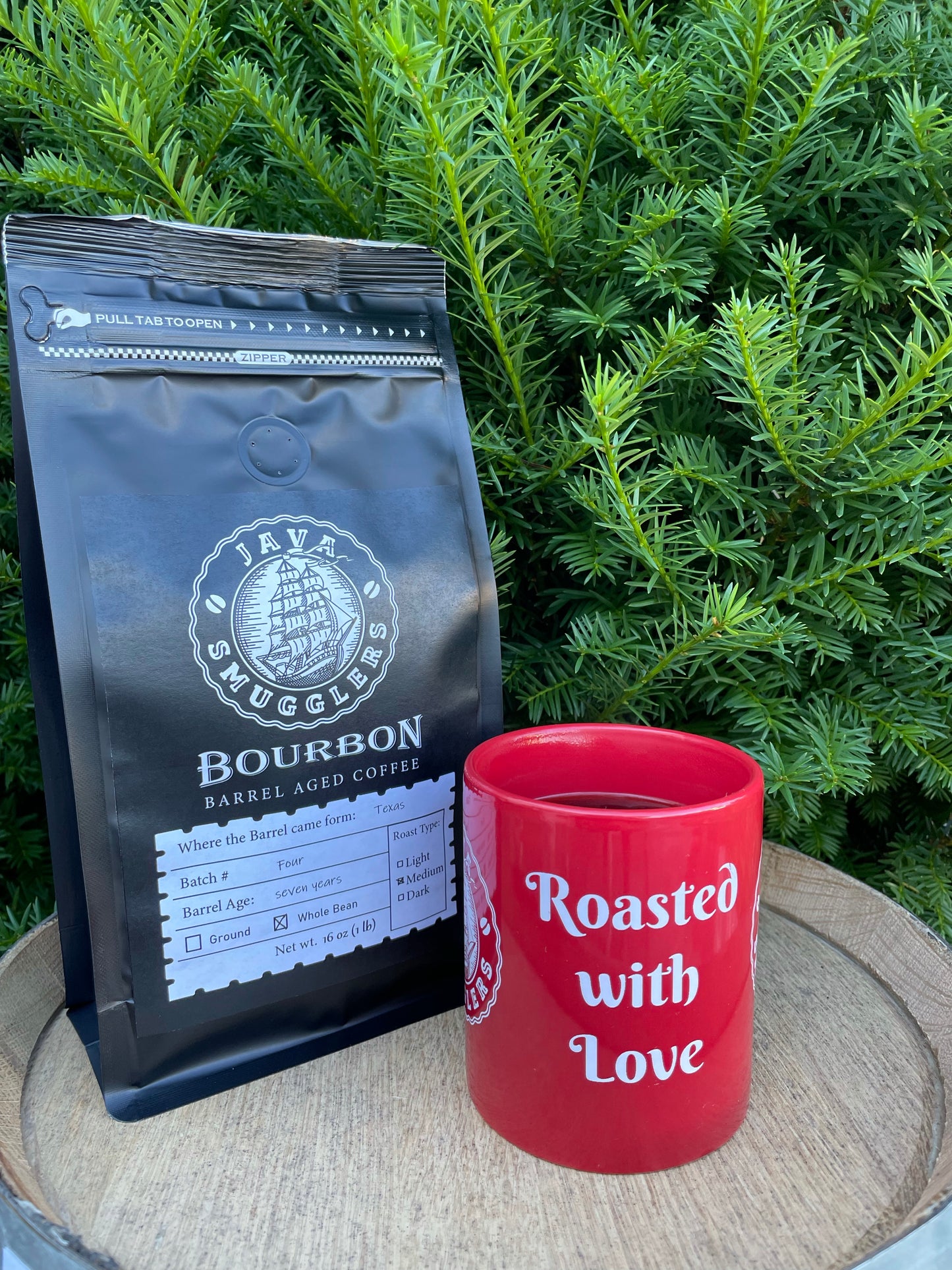 THE COOLEST OF BEANS, IT'S QUITE A BREW-TIFUL STORY...
OUR BEANS

Our java beans are cultivated by local farmers on the islands of Indonesia. This part of the world offers the ideal atmosphere and climate for growing our delicious coffee.

BEAN BENEFITS

Coffee is high in antioxidants, vitamins and minerals. It boosts the immune system and guards against disease.

JavaSmugglers single origin coffee is free of pesticides and artificial fertilizers. The high altitude and volcanic soil found in Indonesia causes our beans to have an incredible aroma with low acidity, which is much more gentile on our tummies.

OUR MISSION

We strive to bring people a flavorful coffee bean that won't do harm to our bodies over time.
PEOPLE WHO PURCHASED THIS ALSO PURCHASED